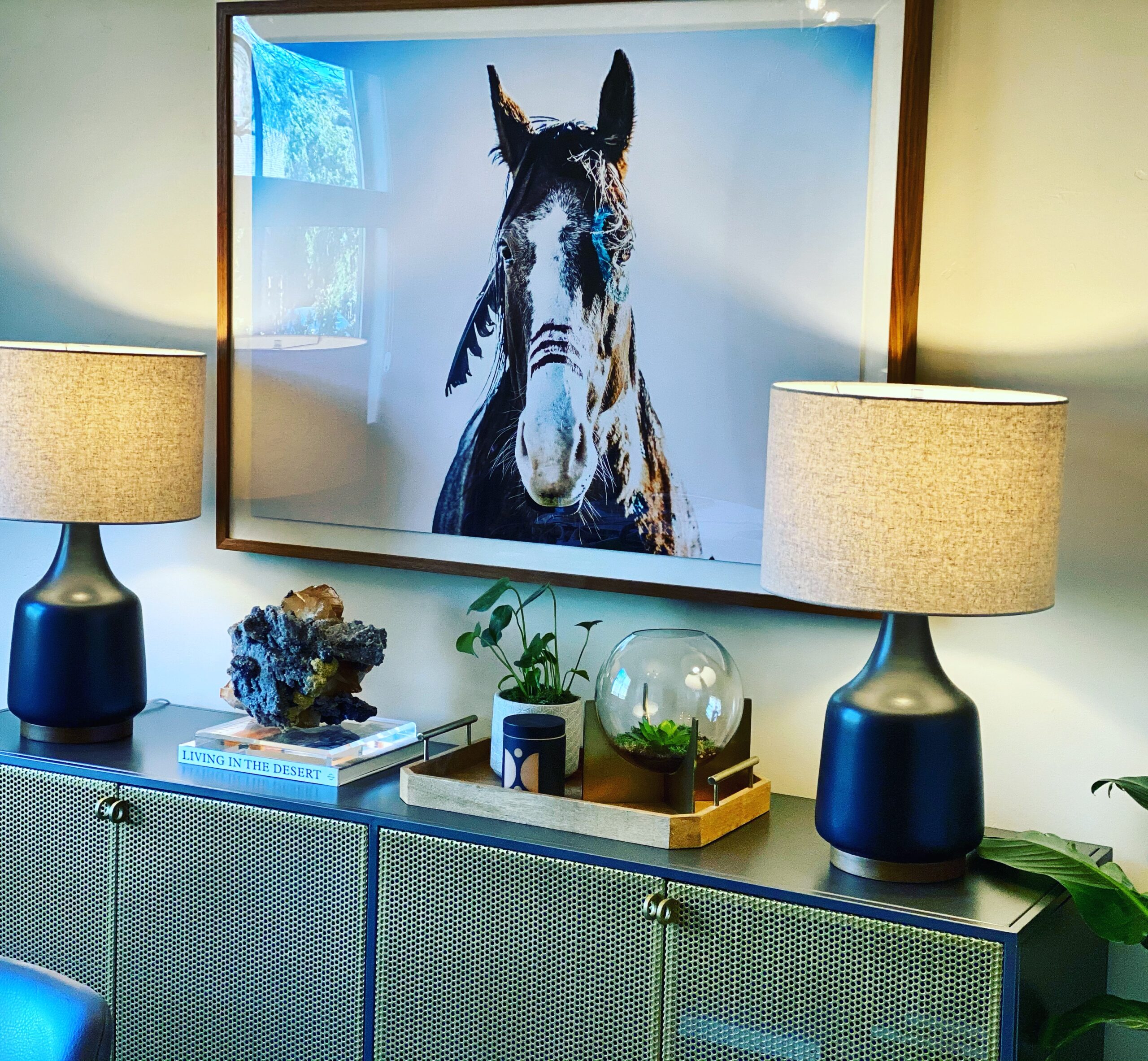 When we sold our home in Tampa last July, we assumed we would find another before the end of the year. We were wrong.
Those of you in the housing market at the moment know what I am talking about. It's bananas out there!
Our home here in Sedona was already decorated, albeit for fun weekends filled with friends & family.
Since we have now had to view this as a more "permanent" move for the moment, we have had to make some changes.
Like so many, my husband and I are both working from home. I had to transform one of our guest bedrooms into a home office so that we could function a bit better!
I used Feng Shui principles & my Elements in Balance approach to create it.
1: Chair is in Command position, which means we can see the door and anyone who walks in and we have a solid wall behind us.
2: Implemented my Elements in Balance approach.
• Water is represented by the glass bowl, the acrylic base & the black (color for Water element) lamps.
• Wood is represented by the hardcover book (paper is made from Wood & the wood tray & frame)
• Earth is represented by the soil the plants are in & by the ceramic planters and the crystal specimen I found at the Tuscon Gem show .
• Fire is represented by the Horse artwork and the lamps. Animals bring in the Fire element in Feng Shui.
• Metal is represented by the metal media cabinet.
This room also falls into our Love & Relationship Gua, so I set my intention that the two lamps and the candle serve as reminders of a balanced relationship between us. The room always has to serve it's main function first, so having heart shaped items and intimate photos of us here is not appropriate since we are both using it for business.