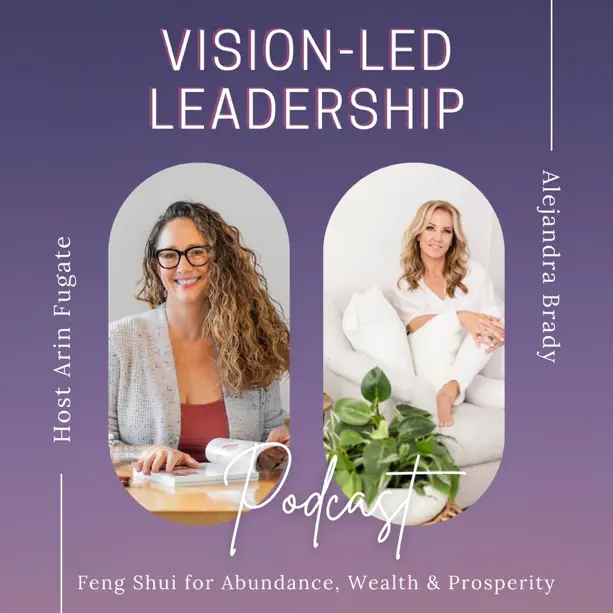 Feng Shui for Abundance, Wealth & Prosperity
Alejandra Brady. creator of the "What Should I Feng Shui Today?" Oracle card deck and the author of the best selling book, I Just Can't Make This Sh!t Up.
Prosperity Aromatherapy Blend for diffuser
3 drops Wild Orange
3 drops Bergamont
3 drops Lemon
Purchase the oils for this blend – https://doterra.me/DD7sq7
Front Door Abundance Cure
Get a Red envelope and put in 9 coins heads-up (quarters or change it out as needed. International coins if wanting to attract international clients). Put in zip lock bag under the doormat. Check it every New Moon…change as needed if it is getting ratty.
Wipe down the front door with water and 3- 9 drops basil (welcomes in prosperity) and 3-9 drops Rosemary (protection).
Purchase the oils for this cure – https://doterra.me/DD7sq7
Same routine to the garage door if that is your main entry but do open your front door once a day.
Crystals for front door protection: Obsidian & Black Tourmaline
Links:
Website: https://alejandrabrady.com/
Instagram: @alejandragbradylifestyled
Buy Oracle Deck: https://alejandrabrady.com/shoppe/what-should-i-feng-shui-today-oracle-card-deck-by-alejandra-g-brady/
Amazon: https://www.amazon.com/s?k=alejandra+g+brady&crid=1Z39H3XDG71LQ&sprefix=alejandra+g+brady%2Caps%2C162&ref=nb_sb_noss_1
LinkedIn : Alejandra Brady
Facebook: Alejandra G. Brady
Free Gift from Arin:
No BS Guide to Manifesting
https://www.jasmineandjuniper.com/nobs
100 Uses for Essential Oils E- Book
https://www.jasmineandjuniper.com/
Arin's Offerings:
Get Social with Arin!
IG: https://www.instagram.com/jasmineandjuniperliving
FB: https://www.facebook.com/ariningraham77
TikTok: https://www.tiktok.com/@jasmineandjuniper
Website:
Essential Oils & Supplements – jasmineandjuniper.com
Visionary Leaders (NMW Team) – hellovisionary.life
Contact Email: mailto:[email protected]
Subscribe to the Podcast!
If you would like to get automatic updates of new podcast episodes, you can subscribe to the podcast on iTunes or Spotify. You can also subscribe to the podcast app on your mobile device.
Leave us an iTunes review! CLICK HERE TO LEAVE A REVIEW!
Ratings and reviews from our listeners are extremely valuable to us and greatly appreciated. They help our podcast rank higher on iTunes, which exposes our show to more awesome listeners like you. If you have a minute, please leave a review on iTunes.
Listen Podcast