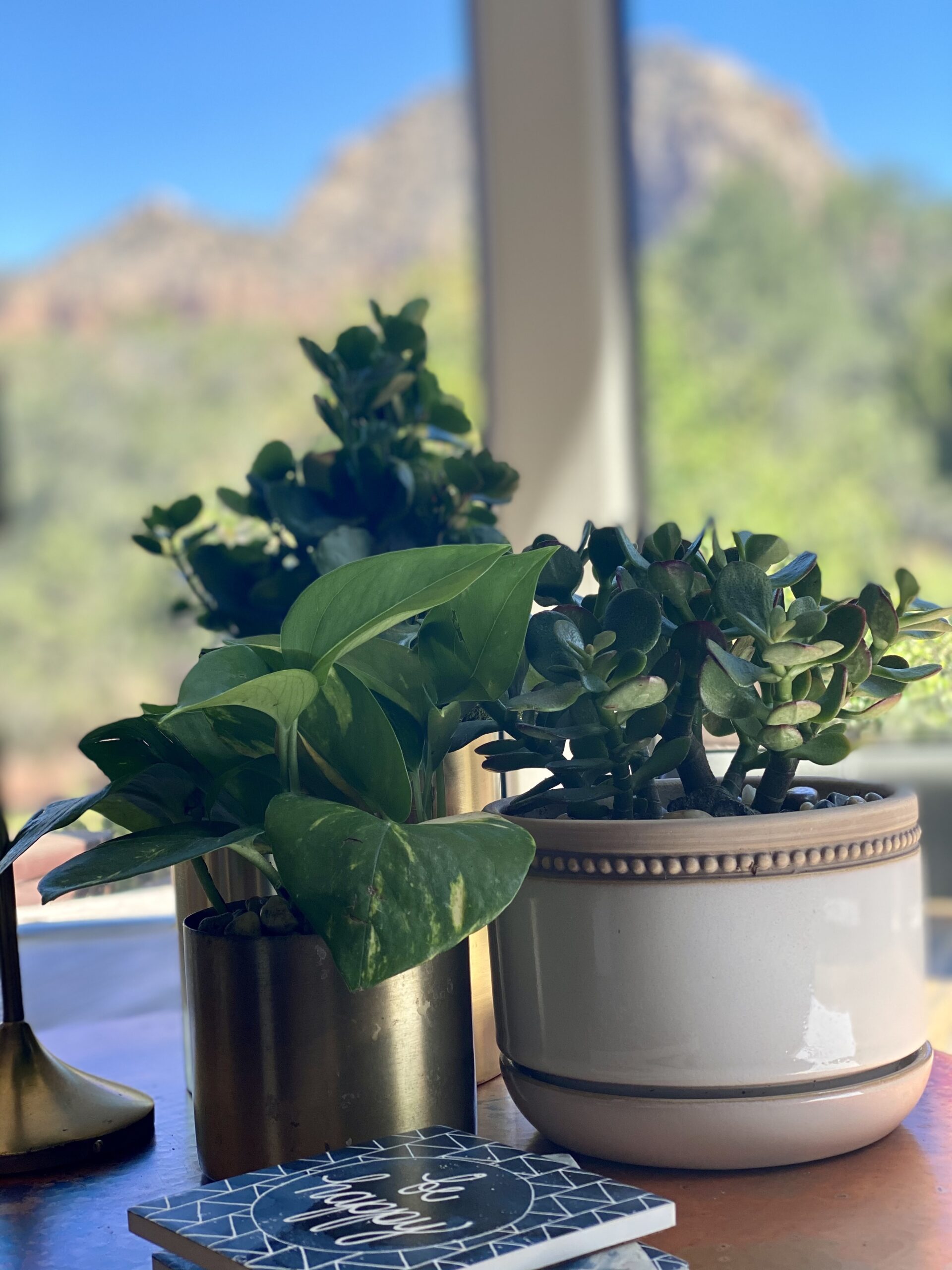 As a designer as well as Feng Shui practitioner, I have been naturally drawn to odd numbers for my groupings for as long as I can remember. I love items in sets of 3 or 5.
I intentionally placed a jade plant as part of this grouping since the jade plant represents wealth and the plant is both in my kitchen and in my Wealth Gua. What I didn't know when I added the pothos is that pothos, too, is considered a lucky plant!
The Pothos plant symbolizes good fortune and wealth. It is also thought to represent the ability to achieve one's dreams.
The moral of this story is to trust your Intuition! It is absolutely wonderful to get information from experts. I learn from other practitioners all the time.
However, TRUST you also innately KNOW what is best for you and your home if you allow yourself to go in and listen!